Many of us became RVers because have firsthand experience with the joys of childhood RV adventures — a magical time when our parents would let us play in the dirt and jump into a lake to clean off, roam all day and come back at dinnertime. Those days of innocence are long-gone for today's techno kids and their helicopter parents, but GoRVing Canada aims to reverse the trend with a bold new "Bring Back Wildhood" campaign.
Created by ad agency Doug Serge and Partners with a strikingly similar nostalgic approach as the current box office hit, "Boyhood," the new campaign beautifully illustrates flashback scenes reminiscent of our own childhood camping adventures – while guilt tripping today's over-protective parents about robbing their own children of those experiences. Take a look:
The campaign is the newest effort by GoRVing Canada to get families on the road, but it leads one to wonder if this approach would work in America too. Despite the active family RVers profiled in GoRVing America's "The Scenic Route" blog and current campaigns, the "Bring Back Wildhood" effort hasn't yet been released in the states. Maybe it's because U.S. parents are even more tightly wound and over-protective than their Canadian counterparts, or maybe it's being testing in Canada first, but either way it's an interesting concept that might be the ticket to getting more families on the RVing road.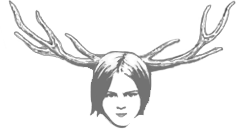 Go RVing with Kids
If you're a parent and thinking about RVing, you won't find it too difficult to locate kid-friendly RV destinations. One sure hit with the young'uns is Yogi Bear's Jellystone Camp & Resorts.
When the great outdoors just isn't enough to enthrall your tech-obsessed kid, Yogi Bear's Jellystone Camp & Resorts franchise is a good bet to keep youngsters entertained. Although your children might not have a clue about who Yogi Bear really is, you'll find Jellystone parks are great for a base camp near major attractions or just a short weekend getaway.
Our prime focus is on family fun, so we ensure plenty of activities for everyone: There are outdoor summer staples like swimming, fishing, biking, mini-golf, volleyball, horseshoes and wagon rides. Oh, yes – and Yogi Bear™ is always somewhere to be found. A variety of scheduled recreation like arts and crafts, flag-raising ceremonies and movies are held daily in season. The adults are not excluded: there is Bingo, karaoke and even some live bands.
Each park follows the same franchise formula but to get a good feel about the location you're considering, always search campgroundreviews.com for Jellystone Park to get firsthand opinions from RVers who've been there.
"Great family campground!! Tons of activities for the kids, the Jumping Pillow and 3 pools were a big hit with our kids. Nice pull through sites that are level." Jellystone / Lake Monroe, Bloomington, Indiana
Have you been to a Jellystone Park? Add your review today!
Research Campgrounds, Plan RV Safe Routes & Turn your phone into an RV GPS.
Try the RV LIFE Pro Bundle FREE for 7 days